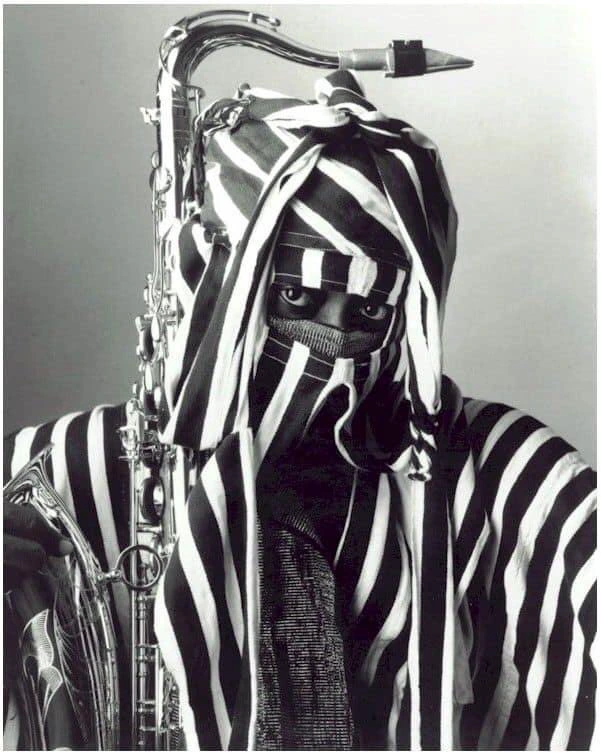 Bisade Ologunde (born in 1960) is a Nigerian Afrobeat singer, musician, songwriter, percussionist, and self-taught saxophonist. He is popularly known by the stage name 'Lágbájá'.
Bisade Ologunde embraced the Yoruba stage name 'Lágbájá' (meaning 'anonymous' or 'faceless one') as his stage attire was an explanation to the name.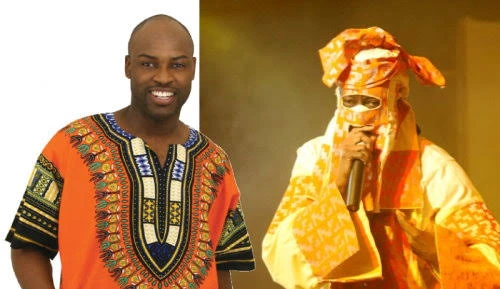 Maintaining the carnival tradition of his Yoruba tribe and the name, 'Lágbájá', he wore a slitted textile and rubber mask—a typical representation of the 'common man'.
Lágbájá formed his first band in 1991 and released the album 'We Before Me' later in 2000. With a firm belief in social reforms through songs, this album demanded truth and honesty from politicians. Furthermore, it focused on fostering brotherhood and unity.
One may wonder who is really behind the mask as he hardly goes on functions without his face coverings.
Behind the covering, there is a handsome man who won the 2006 Channel O Music Video Awards – Best Male Video ("Never far Away"). Here is the picture of Bisade Ologunde alias 'Lágbájá' when he turned 60.