Popular Nigerian singer, Portable recently celebrated his son's birthday on social media.
The post was shared on the official Instagram account of Singer Portable. Check out the screen capture of the post below: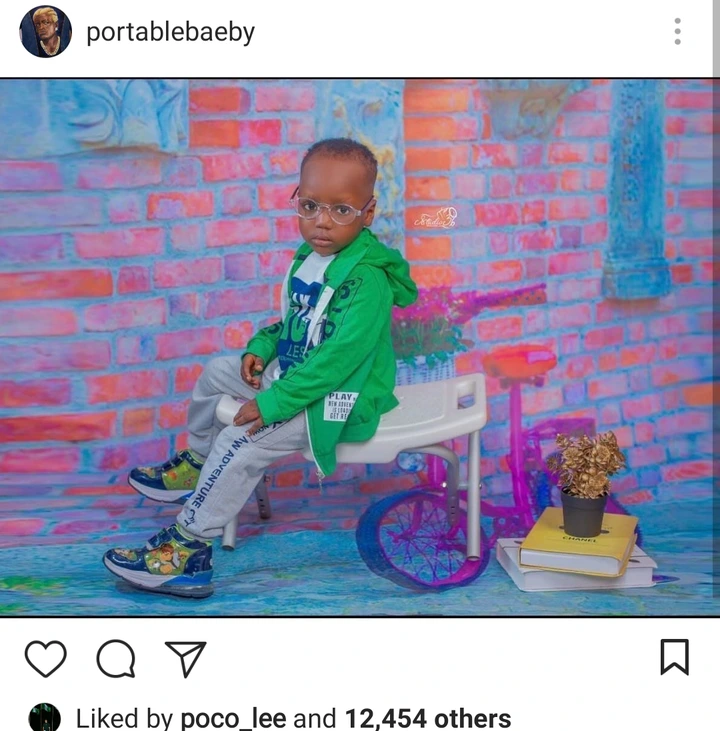 According to his statement earlier today, Portable said; "Know that whatever you choose to do in life, I will forever be proud of you".
Additionally, Portable said; "I am especially proud this year on your birthday that you are becoming a smart, kind and thoughtful young man".
In addition, Portable said; "Being a parent is never an easy task, but loving a son as precious as you are is never difficult".
Furthermore, Portable said; "You bring endless wonder and love into my life. Happy birthday my golden son, Omolalomi. I gat you forever my boy".
However, Portable is someone who doesn't take anything for granted. He loves giving himself the best life can offer.
Nevertheless, Portable's love for his son is usually unimaginable, hence, he do everything within his powers to make him feel loved.