The fast-rising Nigerian singer, Habeeb Okikiola popularly called portable in a video shared on his Instagram page show off his new iPhone 13 PRO he just got after his return from Kenya. The video has therefore attracted different reactions from the followers of the singer.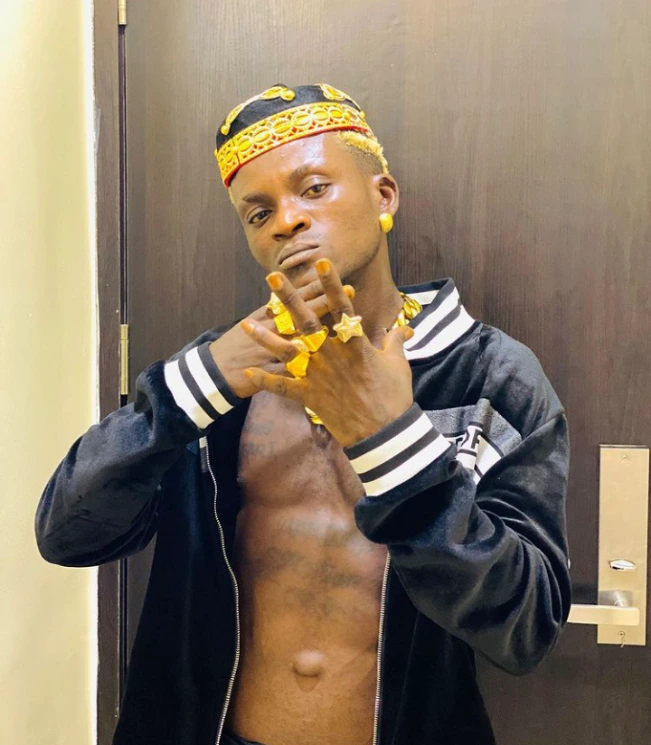 Portable who was on a show tour to Kenya arrived with his crew members in Nigeria yesterday. After his arrival, the singer took to his Instagram to share the new iPhone 13 Pro he just bought.
This recent video of portable, shared on Instagram after the singer arrives in Nigeria from Kenya has been generating reactions ever since it was posted. In the video, though the singer spoke in his Yoruba language said his new phone would pay ten years house rent of some people.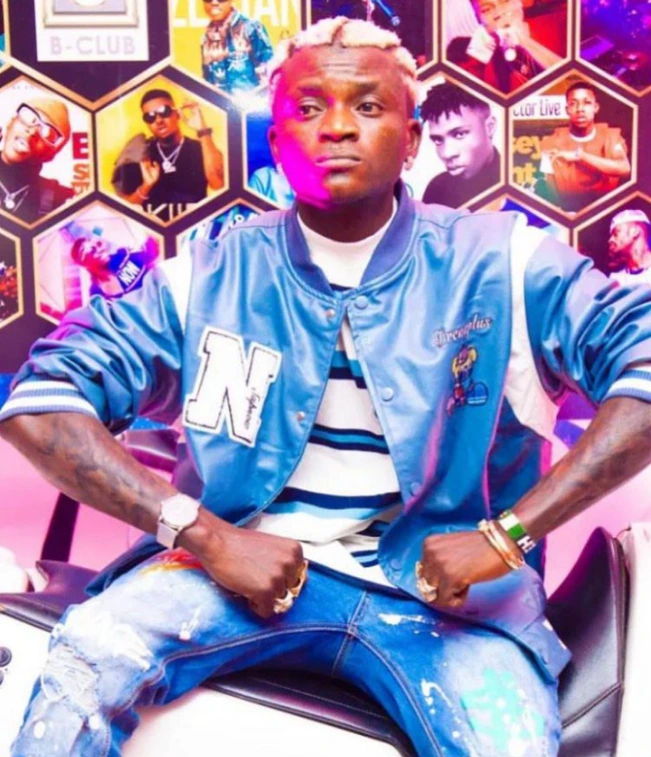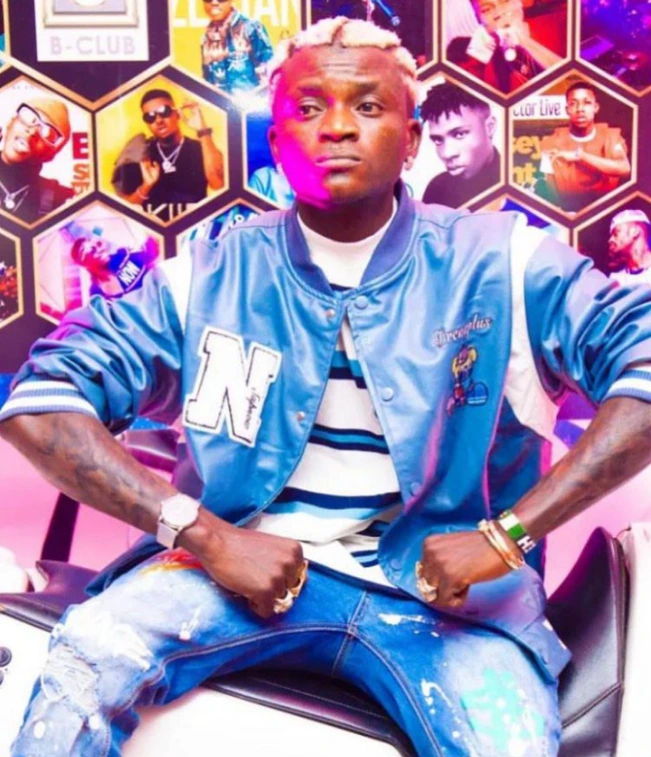 He, therefore, advised those saying bad things about someone's success to also do what they need to do so they can also use what their mates are using.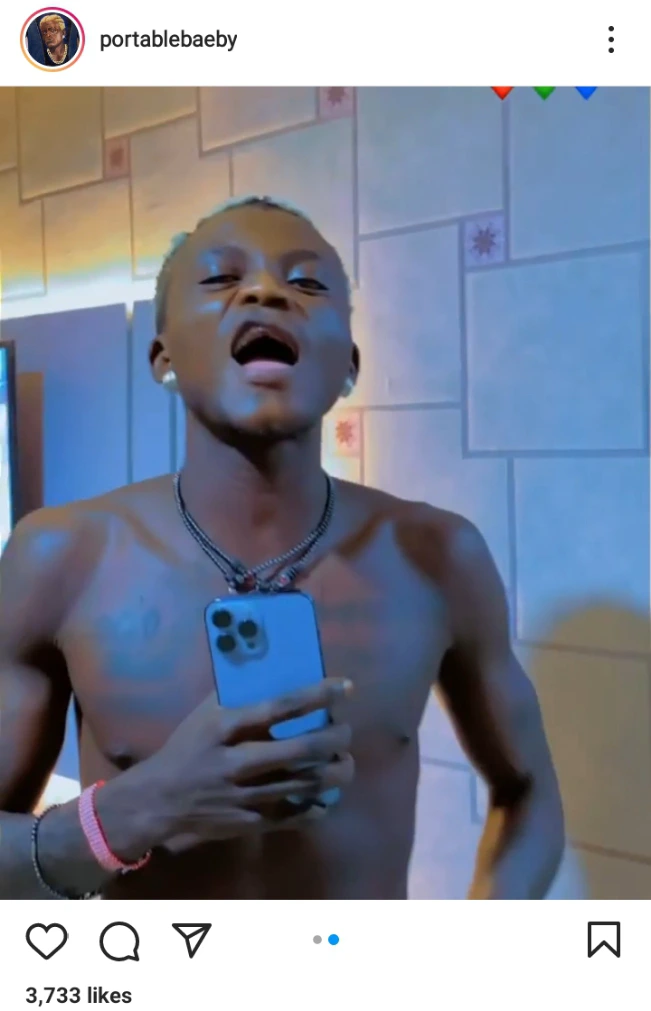 Photo from the video
Meanwhile, some of the followers that made comments on the video questioned the real buyer of the phone he was holding. Some said the singer can't buy the phone himself, that it must be a gift. Check out the follower's comments below;