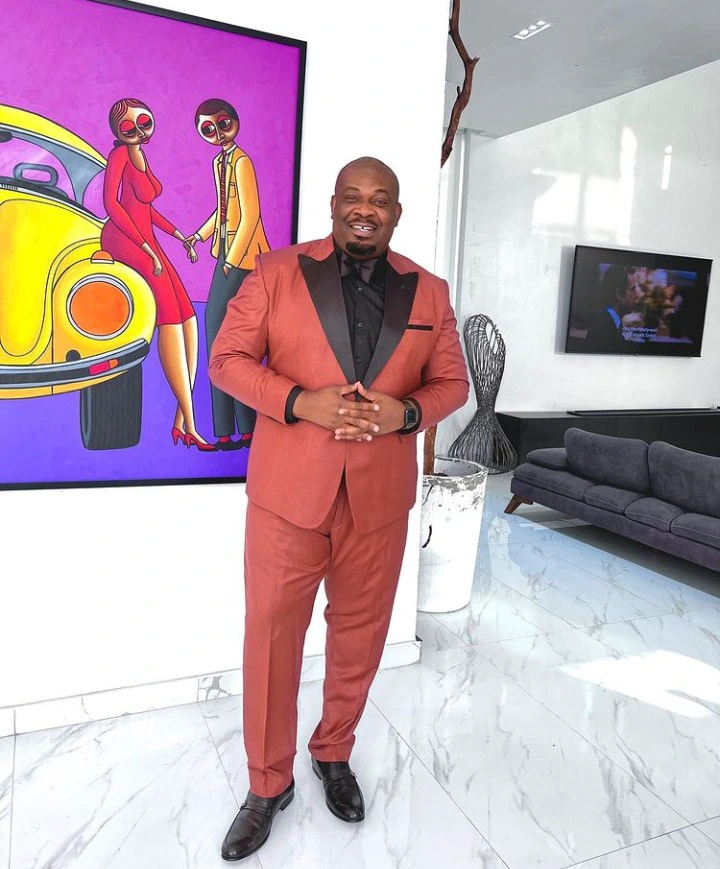 Popular Nigerian music producer and record label owner, Don Jazzy hits the trend table after contributing a sum of 1.2 million naira for a fans whose whose dad was to undergo a surgery.
On the 9th of February, a social media user had requested for the financial help of the music producer by tagging him to a post along other notable Nigerian celebrities for fund raising. According to her, she and her sister has been tagging a lot of people on instagram for help but no help was coming forth. While sharing a picture of her dad's swollen face, she pleaded that Don Jazzy intervenes as he is the only one that can help her.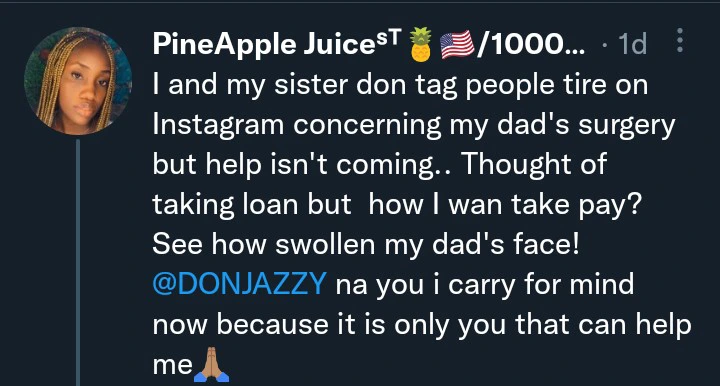 Speaking further, she shared that the surgery which was not a major one cost 2 million naira and that they have been able to raise 800 thousand naira only while struggling to raise the remaining 1.8 million naira.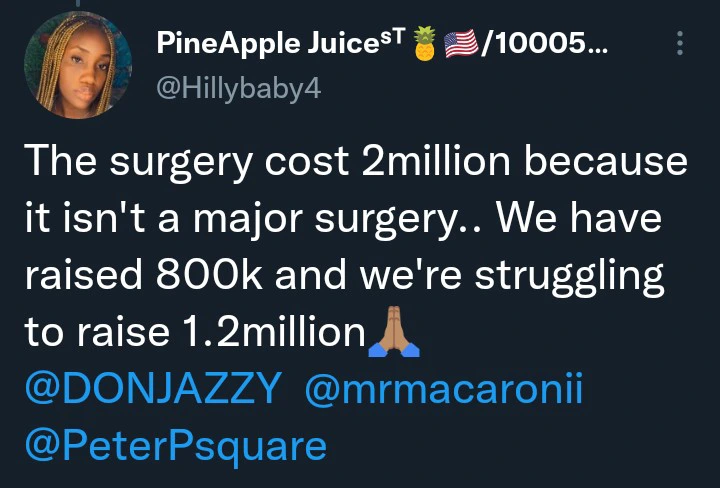 Surprisingly, on the 10th of February, Don Jazzy sent the remaining 1.8 million naira with a "get well soon" wish and even apologized for the delay.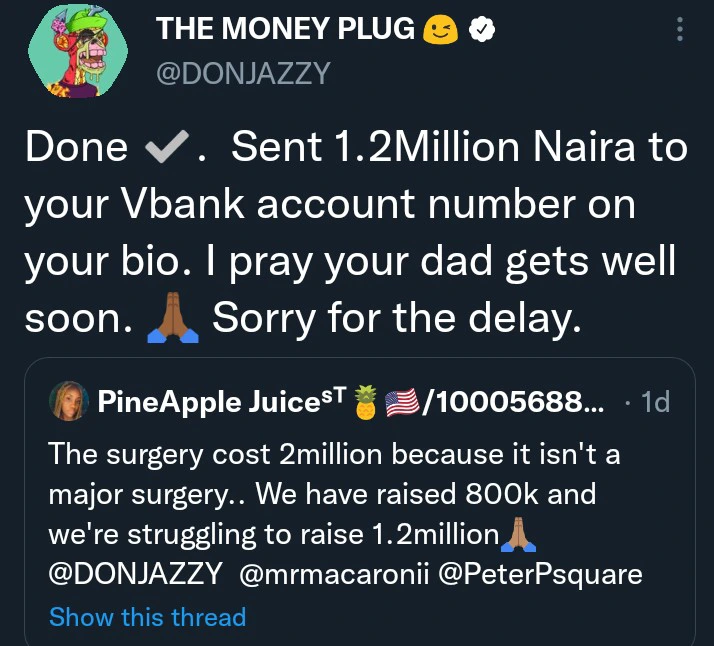 This kind and humble act had caused quite a reaction as netizens poured out praises to the music Don.
Below are some reactions and comments so far;
@OlisaOsega wrote: "Don Jazzy just sent this lady 1.2 million naira for her dad's operation and even added "sorry for the delay" at the end of the tweet. See ehn, this man has consistently touched the lives on this app and beyond. Don Jazzy is blessed mehn. Being that generous is indeed a special gift."
@Graceismyfaiths wrote: "Who is Don Jazzy… Oluwa continue to keep him safe from harm? Bless him abundantly. His pocket will never run dry. Ameen."
@Thispresh wrote: "I feel Don Jazzy wakes up everyday and just says to himself "I must be a blessing somebody today" because the help he has rendered to people on here is alarming. God bless you Don Papa J!!!"
@Ifeoluwadavies wrote: "Unrelated but my prayer for Don Jazzy is that whenever he needs help, thousands shall rise for his sake…man steady raising this humanity bar every time."
@i_am_Dehstyney wrote: "Dear God direct my steps to opportunities that will stable my finances so that I can be able to help people the way Don Jazzy does it with so much ease."
@su_providence wrote: "Organizers of Humanitarian Awards wherever, get in here. It's time to crown Don Jazzy a recipient of the decade. He's done far more than expected. Nobody owes him anything but he gives still without a second thought."
@_damilolaandrew wrote: "Don Jazzy gave a total stranger 1.2 million here, no questions asked and even apologized for the delay. But because you want to give 2 people 3k, you will be asking "what can 3k do for you" upandan. Issokay. Continue."
@swtlovex wrote: "Don Jazzy is actually a very kindhearted human. The kind that can't even say no when he can help. One who can give his last. I love and respect pple like that. God bless him❤?"
Reacting to Don Jazzy contribution, the social media user has expressed her joy as she showers prayers on the music producer and everyone that made it possible.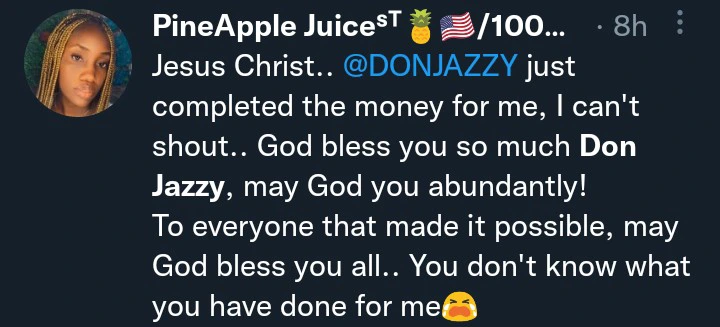 It is great to put smile on the faces of people, Don Jazzy has been a role model whose act of kindness should be emulated by many to make the world a better and simpler place to live.
God Bless the Don and we pray for the success of the man's surgery.