For obvious reasons, James Brown began 2022 on a high note as photographs of him arriving in the United Kingdom circulated on social media. He has made it a point to provide his admirers with videos and images of himself since the day he arrived the Country.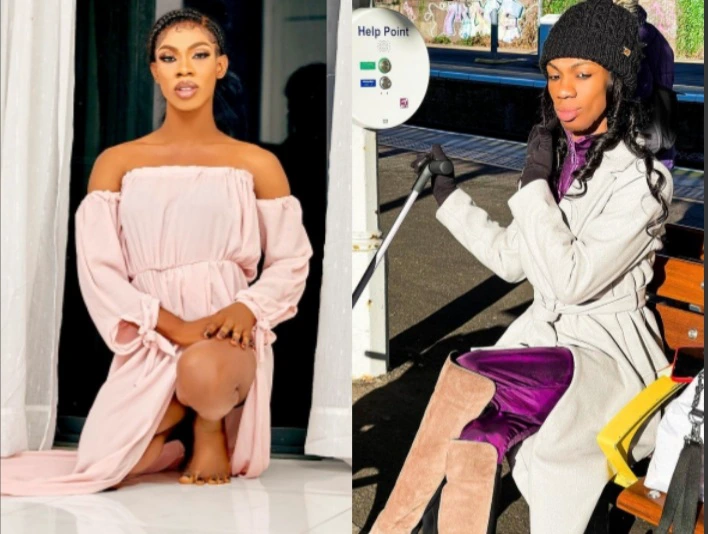 Photo credit: James Brown's Instragram
The crossdresser has frequently voiced his delight about being in the "country of royalty," as he frequently referred to London, but he has kept the true reason of his trip to himself.
Many of his fans have speculated on the reasons for his journey, but no one knows for certain why James Brown traveled to the United Kingdom. The crossdresser was photographed engaging in the three actions listed below, which fueled many rumors among his supporters.
A Walk Through a Housing Estate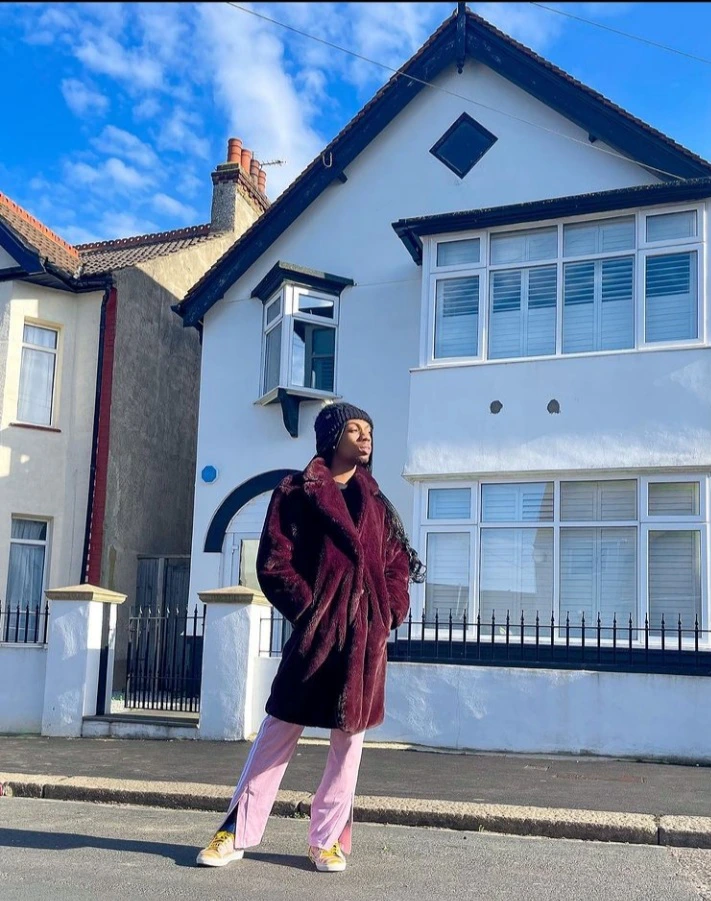 Photo credit: James Brown's Instragram
One of the first videos James Brown published on his Instagram account after arriving in the UK was of him enjoying a morning walk inside a housing estate while still wearing his pyjamas. Many followers speculated that he must have gone on vacation, while others advised him to stay in the UK for his own good because the UK government accommodates transgender people.
At the Railway Station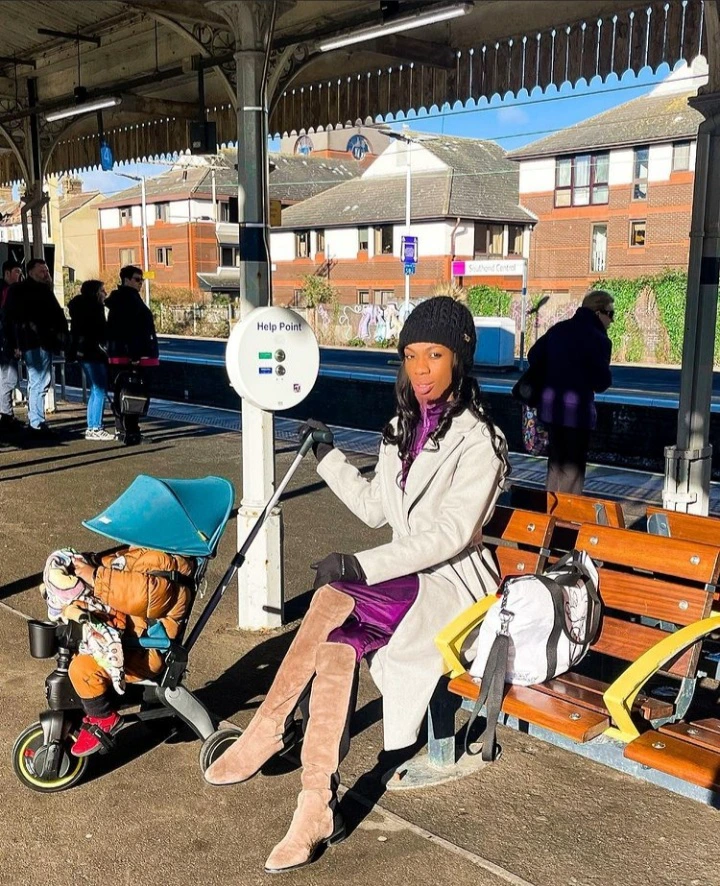 Photo credit: James Brown's Instagram
Another cause that sparked another allegation about his visit's purpose was a series of images he published while sitting at a train station. However, what drew people's notice was the fact that he was accompanied by an unnamed baby in a stroller.
Fans speculated that the crossdresser had come to the country for a job and wondered if he was now working as a babysitter.
In A University Building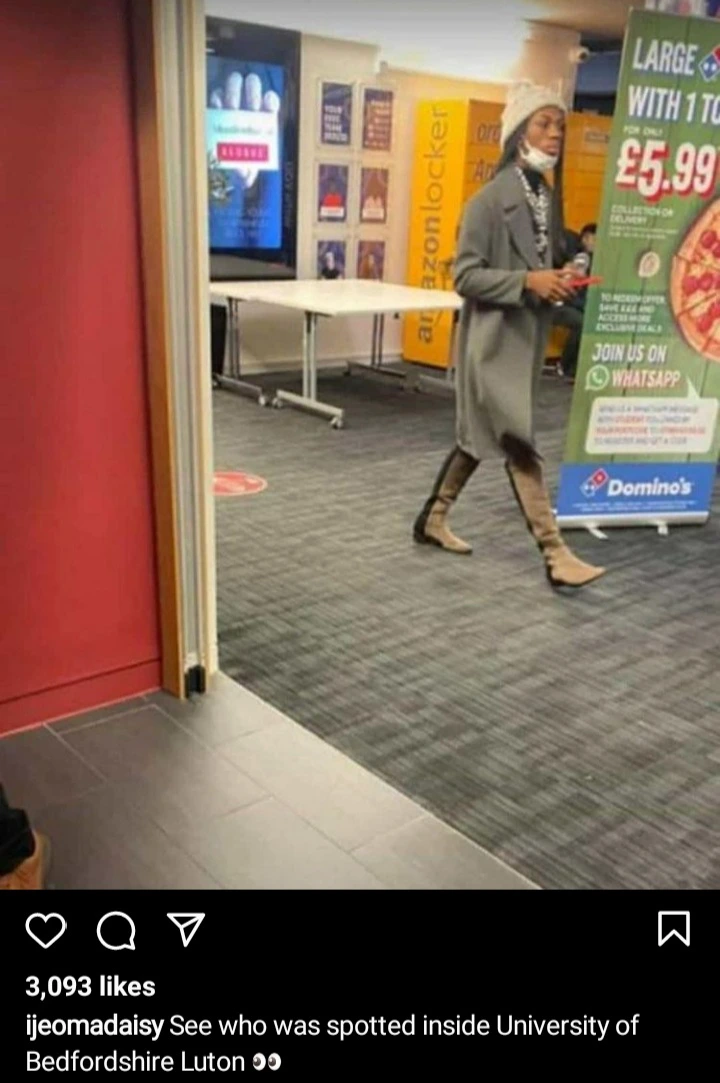 Photo credit: Ijeoma Daisy on Instagram
The most recent speculation about James Brown's journey to the United Kingdom is that he was sighted within the University of Bedfordshire's premises.
It sparked speculation among his supporters that James Brown may have traveled to the United Kingdom to seek a degree. Many people expressed their joy if such was the true, and they encouraged the crossdresser to keep pursuing the right things.
What do you suppose James Brown traveled to the United Kingdom to do, in your opinion?