Celebrity barman and show promoter, Pascal Chubuike Okechukwu, popularly known as Cubana Chief Priest, has taken to his Instagram page to share a video of the thick crowd that celebrated him during the concert that was organized in Imo State recently.
In the video, young people were seen thronging around him, and some raised his portraits and placards that carried his name.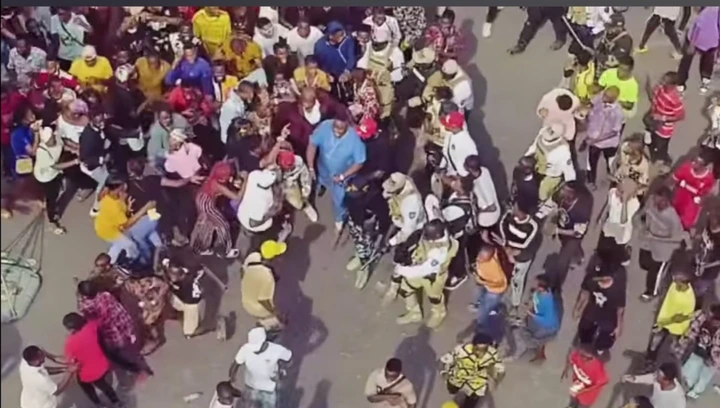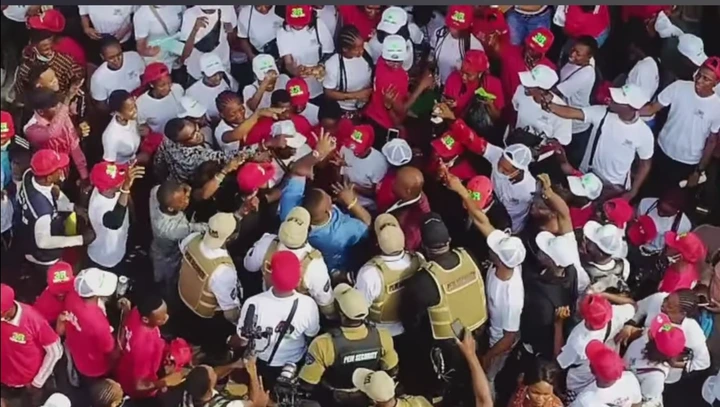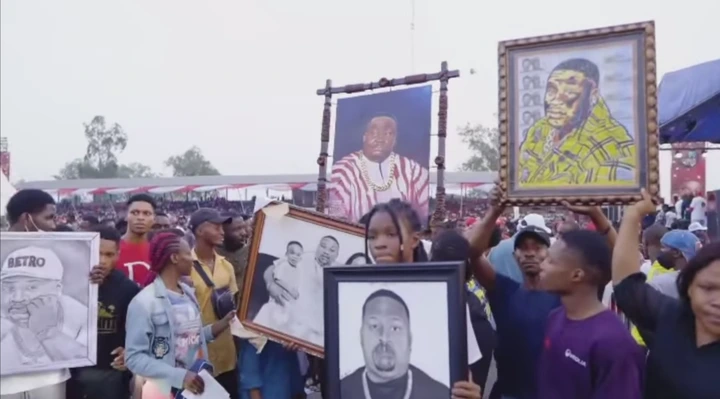 Cubana Chief Priest was seen dancing with the young people with some security operatives surrounding him.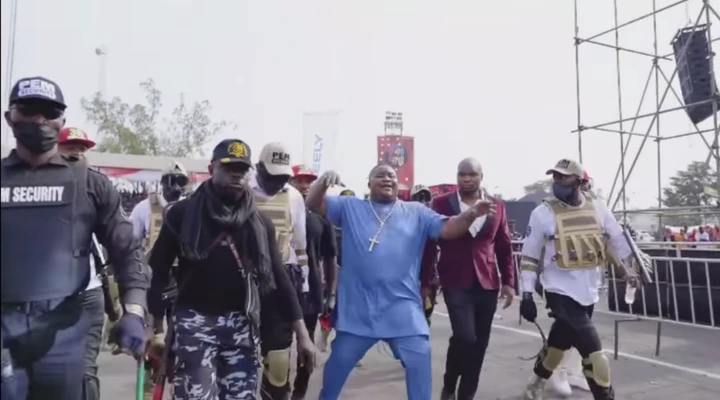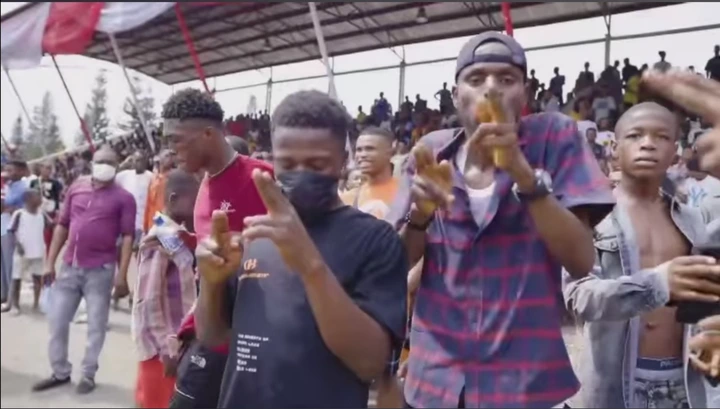 Some weeks ago, it was reported that Cubana Chief Priest has been appointed as Special Adviser to Governor Hope Uzodinma on Social Media and Social Events Management.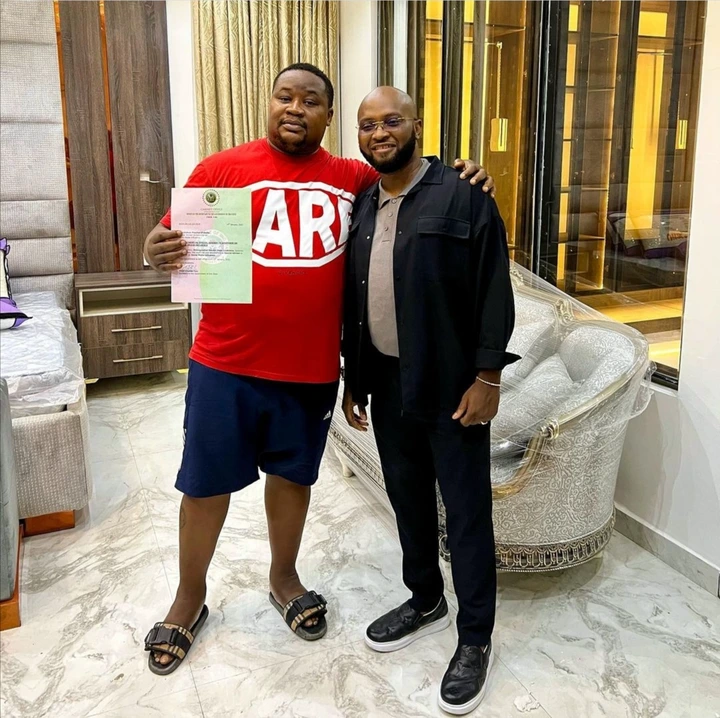 Cubana Chief Priest had taken to his Instagram page to share the good news with his fans. In the post, he had said that he had instructions from Imo State Governor, Hope Uzodinma, to make over 1000 Imo State youths to be as successful as he is through the power of social media which made him who he is in just one year. He said that the task was easy for him to achieve, and that he will do so through Jesus Christ that strengthens him.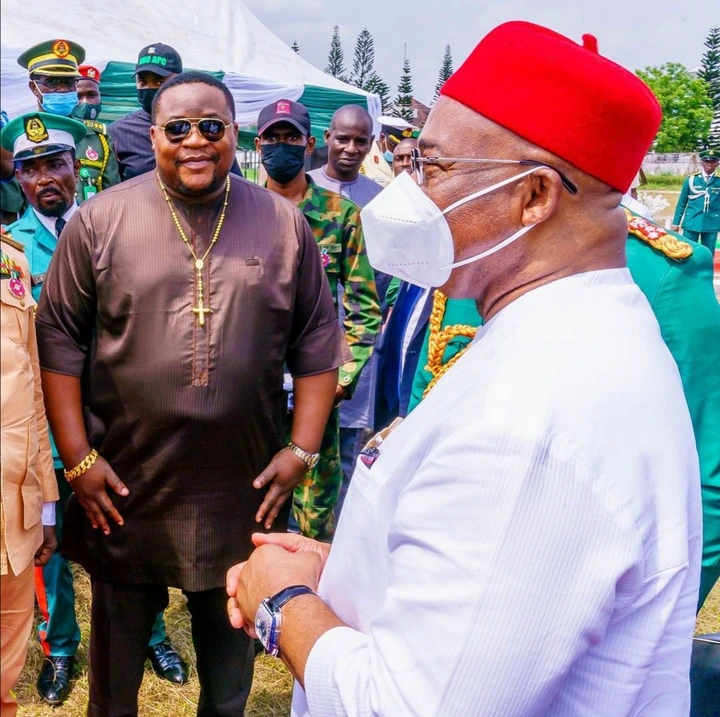 As part of the measures to achieve that task, the celebrity barman had organized the Hope for Imo Valentine Concert in Owerri recently.
During the concert, the governor had distributed 2700 smartphones to the youths in the state. Two brand new cars were also won by two people through a lucky deep that was conducted at the venue of the event.
The appointment of Cubana Chief Priest as Special Adviser to Hope Uzodinma had attracted mixed reactions from social media users, but from what we have been seeing so far, he is doing an impressive job for the youths in the state, and they are appreciating him for it.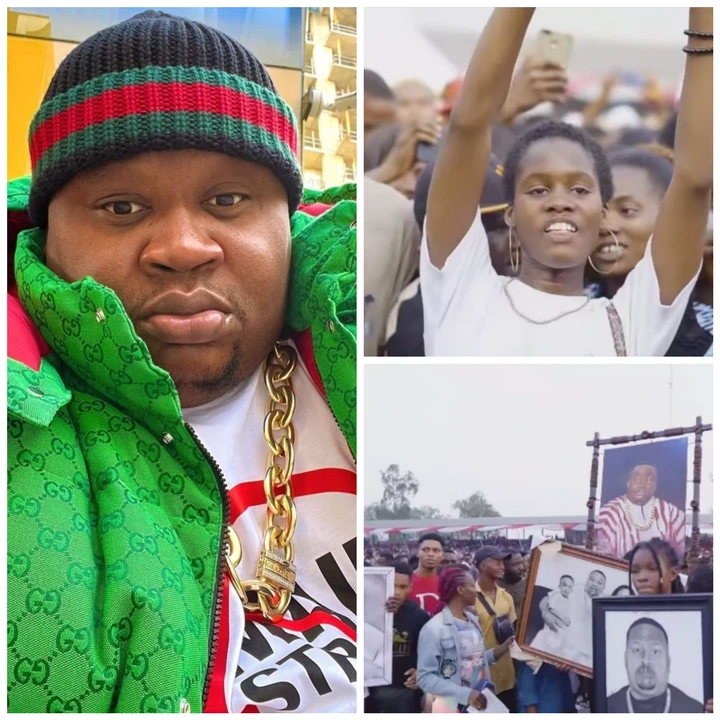 Photos credit: all photos taken from Instagram.