Few minutes ago, Nigerian singer, Omah Lay took to his Instagram handle to appreciate his physical attributes. The music star uploaded a picture of himself in a black outfit. As a caption to his photo, he revealed that he looks more handsome as each day passes.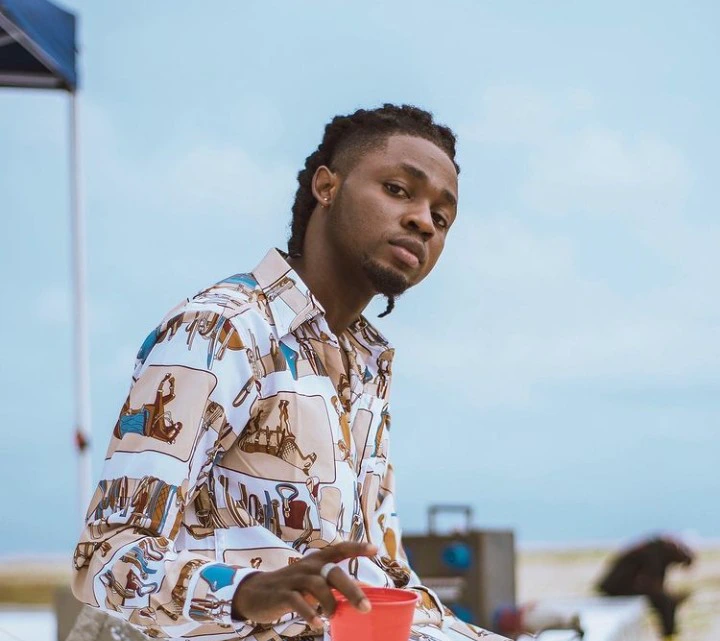 Photo credit:@Omah lay IG
After Omah lay's post surfaced online, it attracted numerous reactions from his fans.
"I am looking more handsome as time goes by"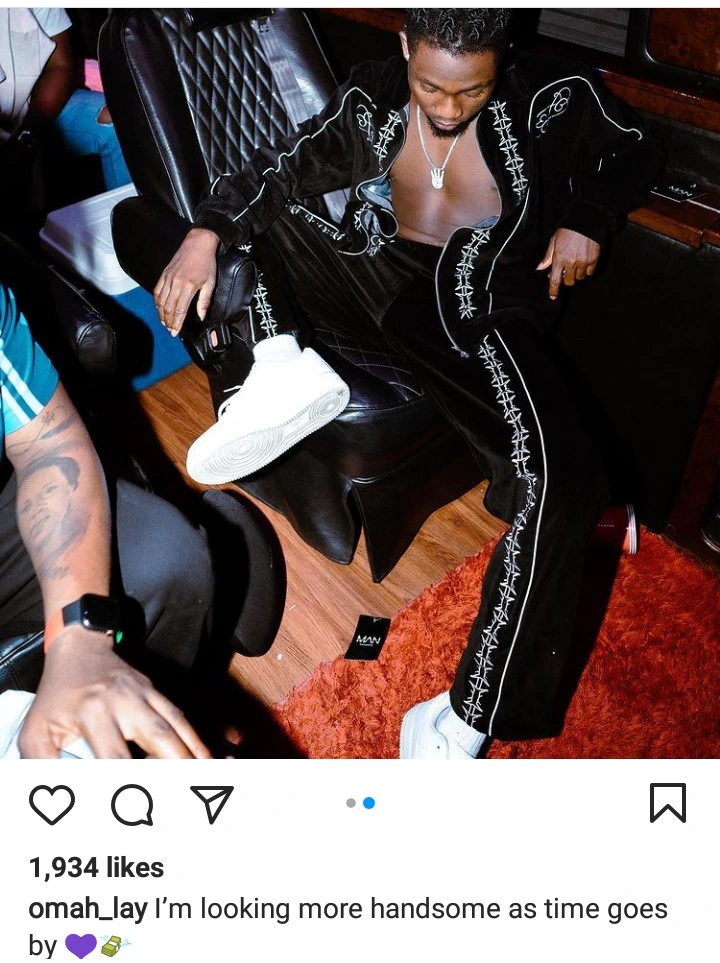 Some persons admired his outfit, adding that he has been a handsome fellow right from when he started doing music. Some others wondered if Omah Lay never knew he was a handsome fellow before now.
check fans' reactions on the screenshot below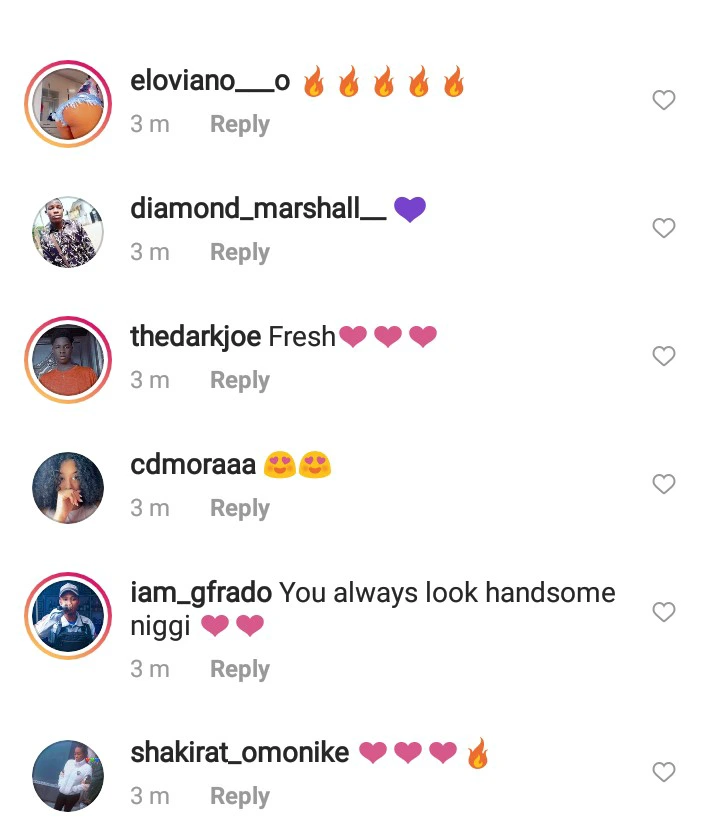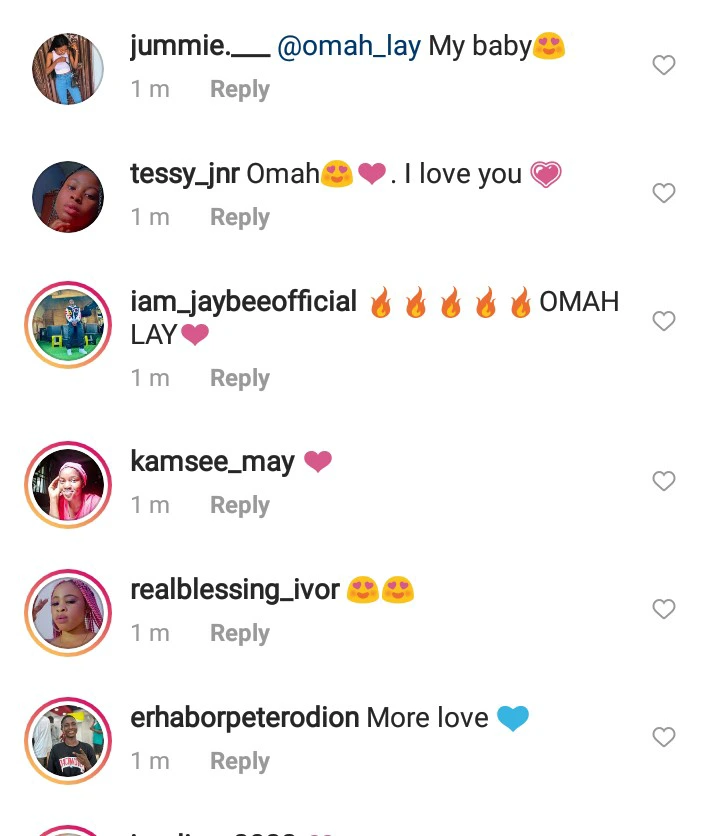 No doubt, it is good for us to always appreciate and compliment ourselves no matter how good or bad life has been towards us. True happiness lies in our ability to acknowledge that we were beautifully created by God regardless of whatever situation we find ourselves in.
Photos credit:@Omah lay IG