Popular comedian and actor Debo Macaroni has used his Instagram account to reveal a photo of himself with a bald head and explained the reason for it due to the fact that he's rarely known to be without hair. Sometimes, people tend to change their looks, especially their hairstyles, and if you are a public figure, the public will be aware and also concerned about why you did so, and it's left to you to come up with any reason of your choice if you so desire.
But Macaroni who has been known to always act in funny comedies that usually involve sexy women but with an educative lesson to pass afterwards, stated that after he sent a Valentine's gift to someone who's obviously a woman, she asked him to cut his hair and wait for her this evening so they could probably stay together. However, he's done his own part of the deal, now sitting patiently dialing her number to probably tell her that he's ready and waiting but her number is switched off.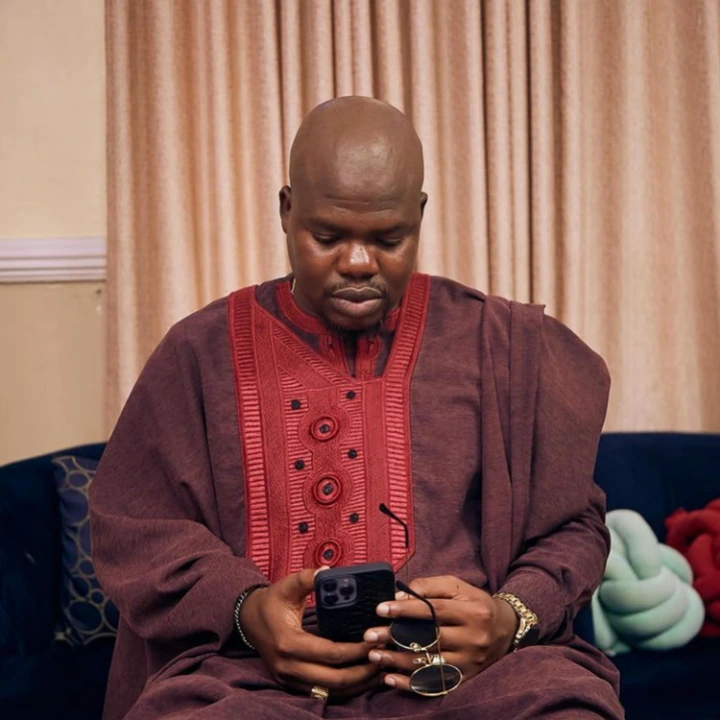 From the look on his face, it's obvious that he seemed worried, but due to his profession as a comedian, it can unarguably be seen as part of his nature as a comedian and may not literally mean that he's really serious about that.