Nigerian famous singer, Davido has recently shared photos of himself on twitter. The photos he shared showed his applauding transformation since he started exercising. The singer, shared these photos via his Twitter page.
He captioned the photos with: "Determination is everything!!".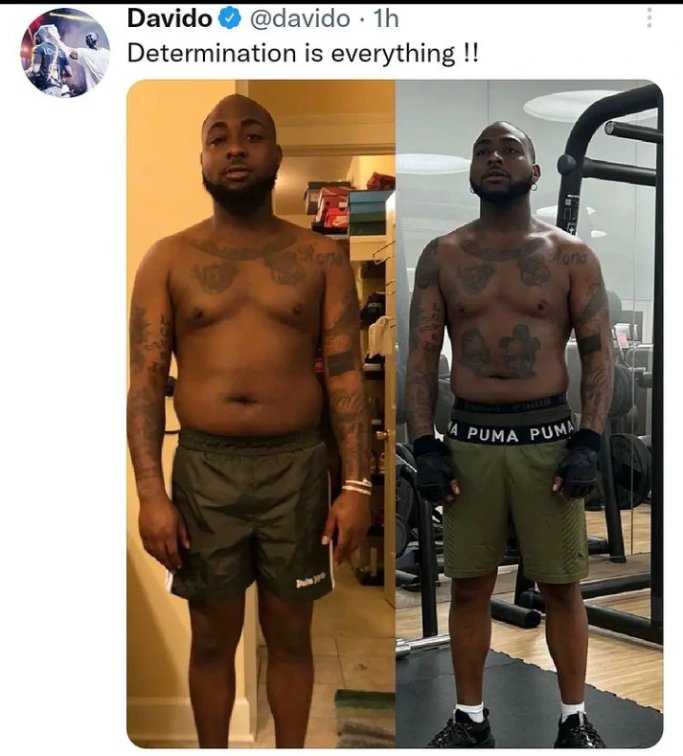 Recall that the singer started his fitness journey some months back, and these photos are great evidence that the singer's hard work and determination paid off indeed.
Davido is one of Nigeria's most influential, successful and well established singers who has continued to inspire great number of people over the years with his consistent display of hardwork which has paid off for the singer in numerous ways.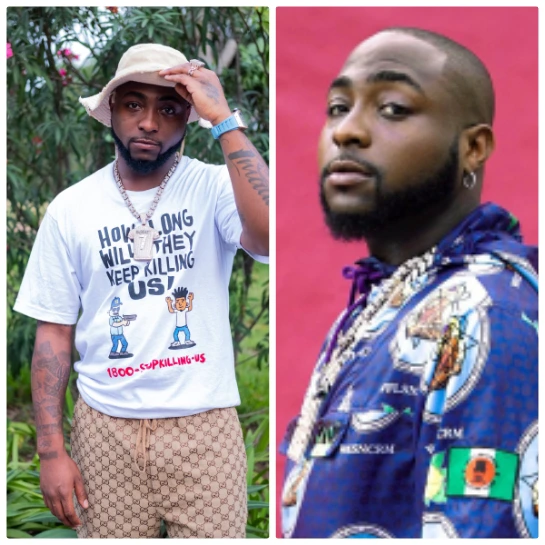 This fitness journey will in no doubt inspire many up and coming fitness individuals to put in more work and determination as nothing is certainly impossible to achieve.
Many reactions springed up as a result of the photos too. Celebrities, fans and non fans stumbled the singer's comment section to express their thoughts.
Drop a comment down below if you're a fan of the music star, and if you love the applauding transformation. Please follow me also for more juicy entertainment updates.