The controversial dancer Jane Ozomena, popularly known as Janemena, has reacted after an unidentified 19-year-old girl tied her boyfriend's name in between an onions in other to keep him and stop him from looking at other women and also breaking up with her. Jane has disclosed what she feels about the story.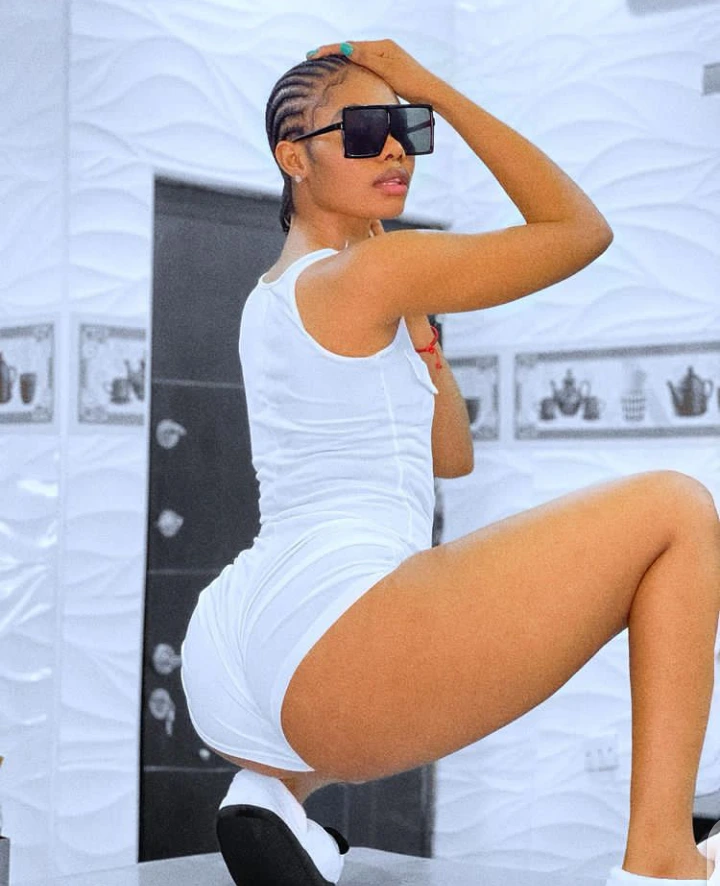 According to Janemena, she said the funny thing is it doesn't work, you are just wasting money I can use for a giveaway to increase your followers. Ask anyone that has tried such a thing before, look at their lives, you will find out that they are still single and desperately meeting the wrong men because they sold their lives to the devil.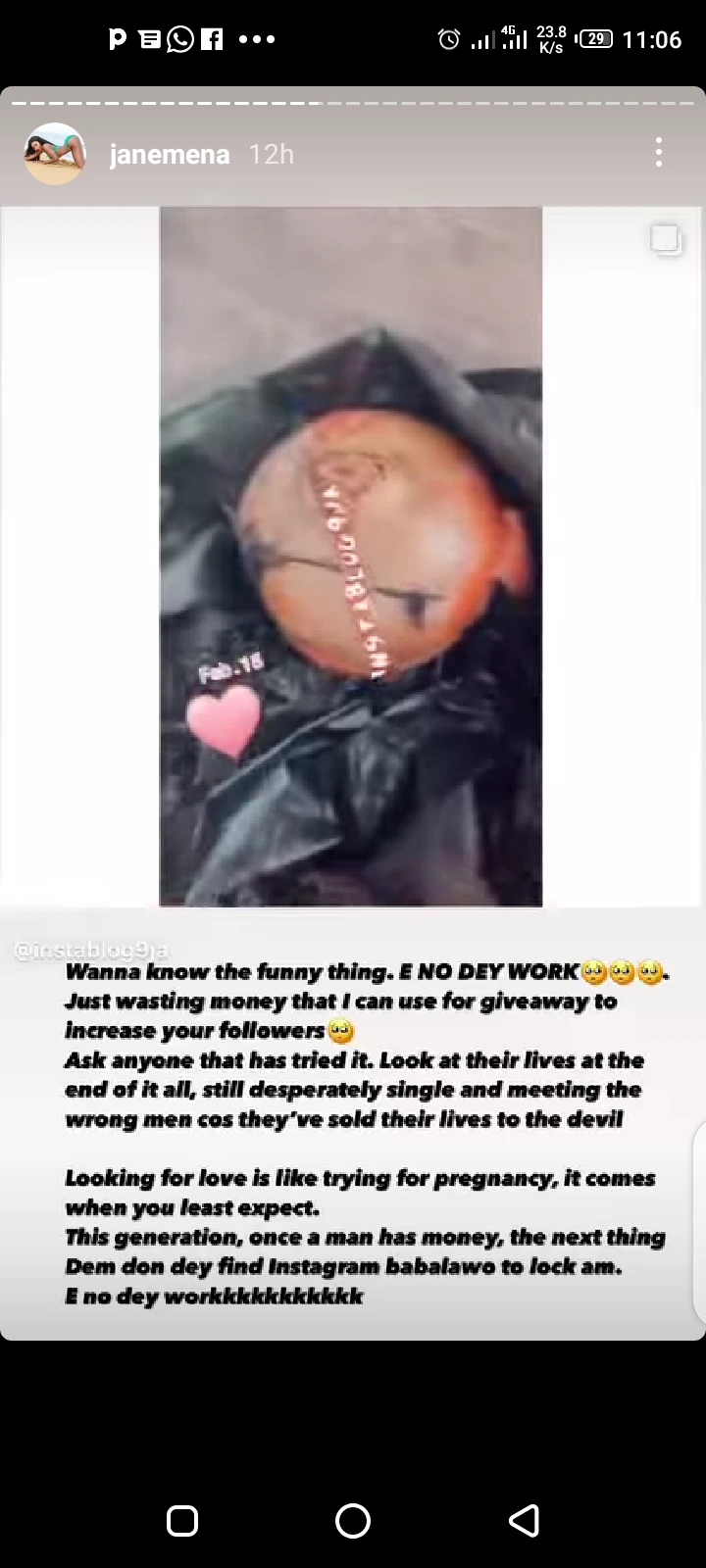 Janemena added that looking for true love is like waiting for a pregnancy, it always comes when you least expected it. She also said that a lot of people like locking a man down once they see the man is rich, but it doesn't work. She revealed how some people go around looking for charm sellers on Instagram to tie down a man, she made it clear that it doesn't work.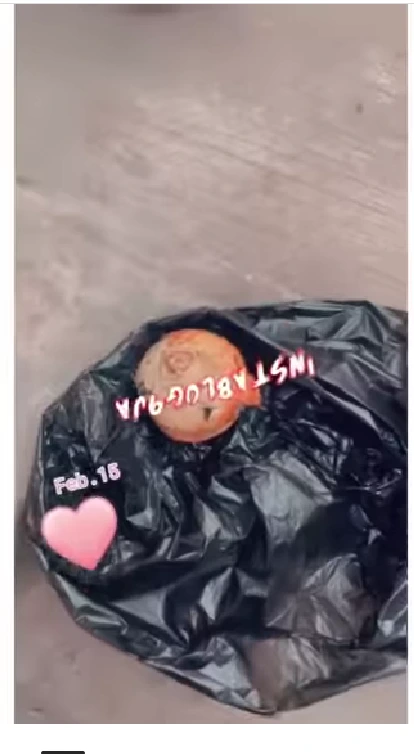 Janemena's reaction was from a post instablog9ja posted yesterday. It was about a 19-year-old girl who wrote the name of her lover in paper and placed it inbetween an onions. In it she wrote down how the man shouldn't leave her and other things she wanted the man to do for her, so Jane is letting everyone know that it doesn't work.