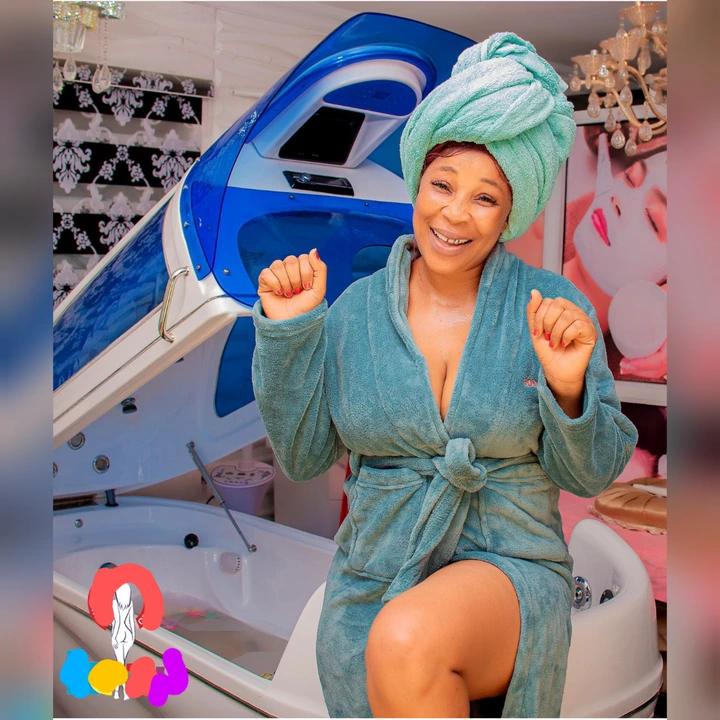 Popular Yoruba movie actress Kemi Korede, has shared a new eye-catching picture of herself on her Instagram page. She took to Instagram to share a picture of herself in a green night gown outfit, as she also tied a towel on her head. The picture caught the attention of many of her Instagram followers as they expressed their feelings towards the picture on her Instagram page.
She appears to be happy and smiling in the photo, which was taken in her bathroom in front of a Jacuzzi.She was seen wearing a green night gown with a towel tied on her head without applying any make-up to her face, and looked set to take her bath as she took the picture in front of a Jacuzzi.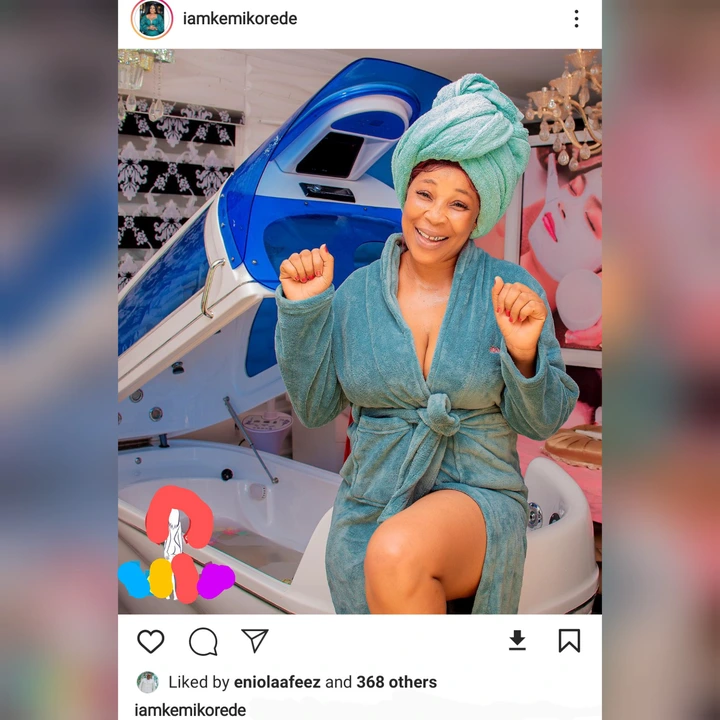 Apart from being a well-known actress, Kemi Korede has also established herself as a popular social media influencer in recent times as she is always seen sharing her pictures on Instagram for modelling purposes.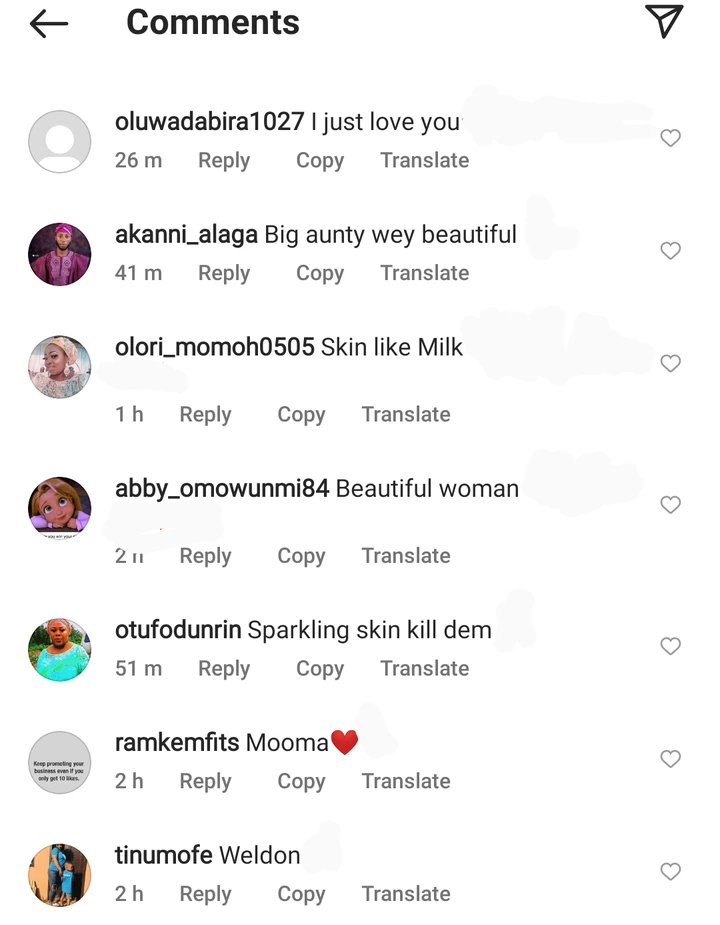 Judging by the comments and reactions on her Instagram page, it is obvious that her Instagram followers are in awe of her picture and her overall appearance, as they reacted positively on her Instagram page.