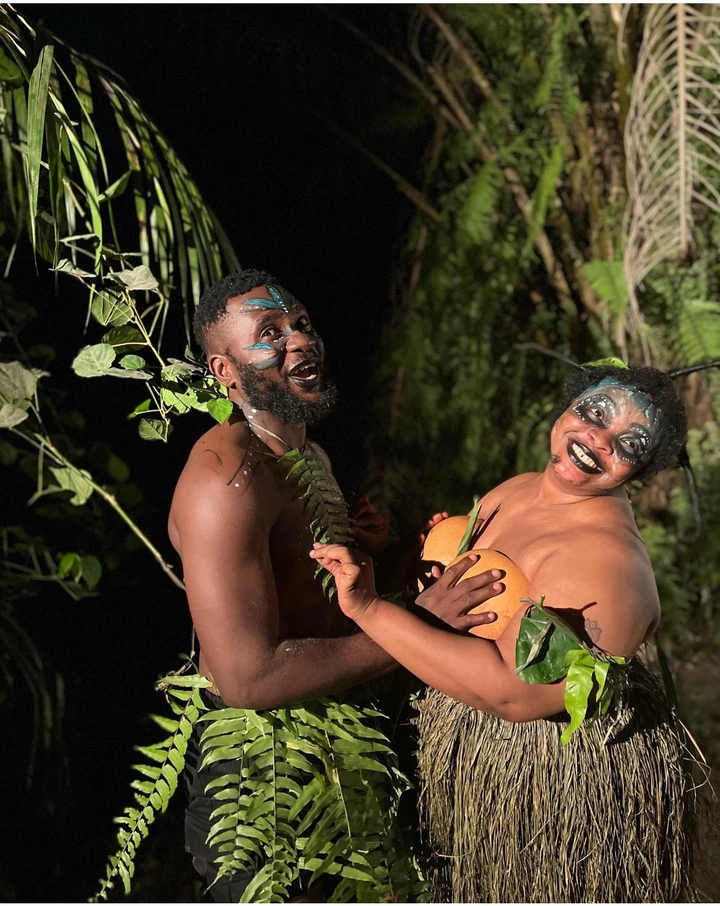 One of the Yoruba movies' talented actors, Jide Awobona, has shared photos of himself with actress Dayo Amusa on Instagram. The well-known actor used his Instagram page to share pictures of himself with the actress on a movie set. The actor was seen dressed like a spirit, together with the actress, as they played the role of uncivilized village people.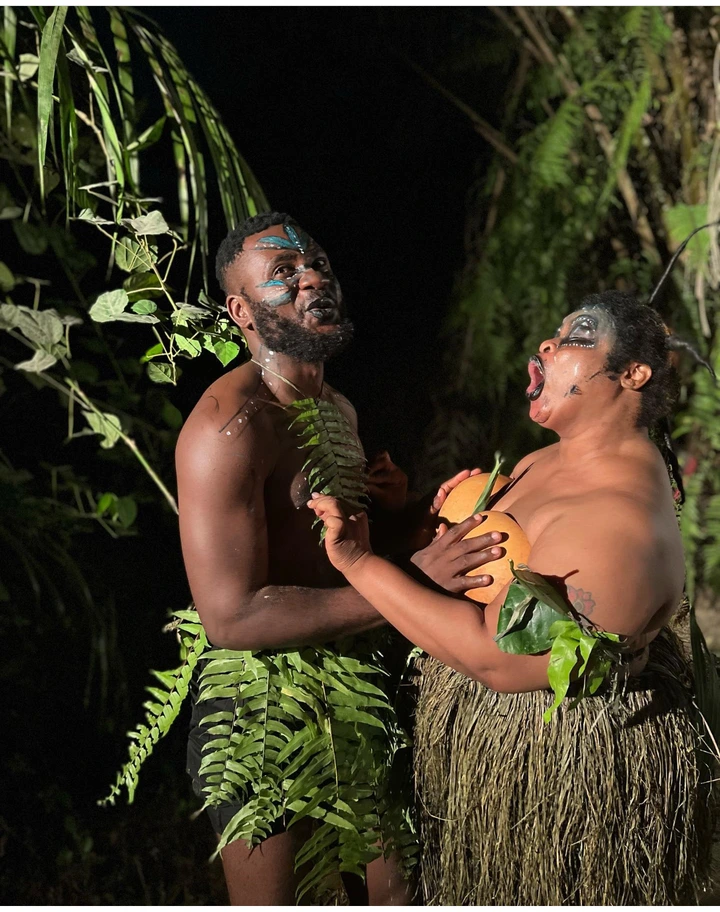 The actor used grass as a wrapper and also used it as a cloth, while the actress used two calabashes to cover her chest and grass as her own wrapper too. The aim of sharing the pictures is to let his Instagram followers know about the upcoming movie project that will feature him and the actress, in which they will act as husband and wife.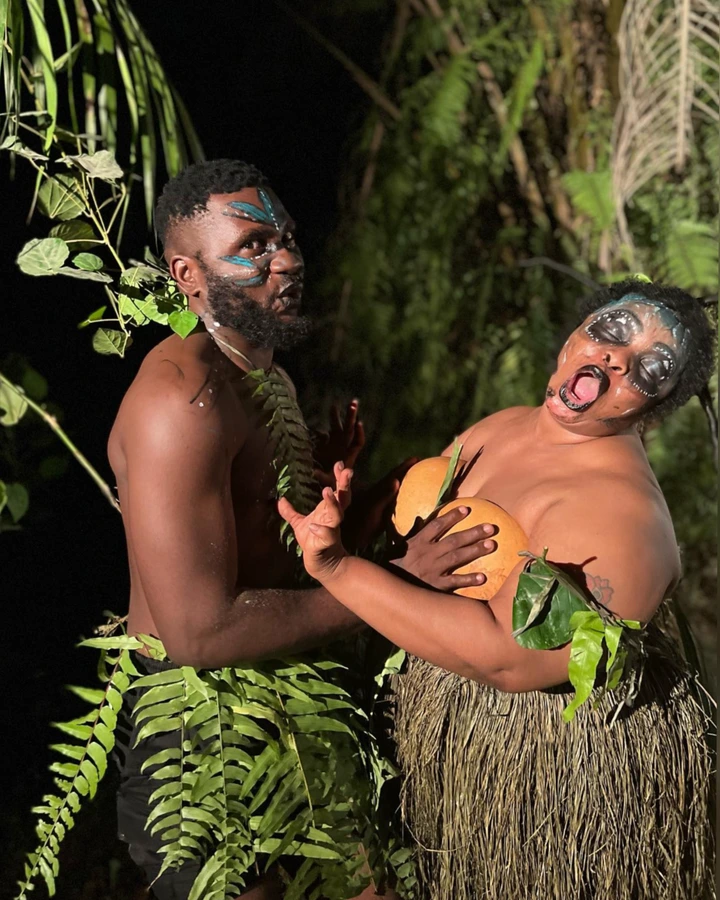 The caption that he gave the pictures caught the attention of his Instagram followers, who found it difficult to ignore the pictures as they expressed their opinions towards the pictures. He captioned the post by saying, "Time out with my Val". His statement is nothing but a joke as the pictures he shared are only for acting purposes.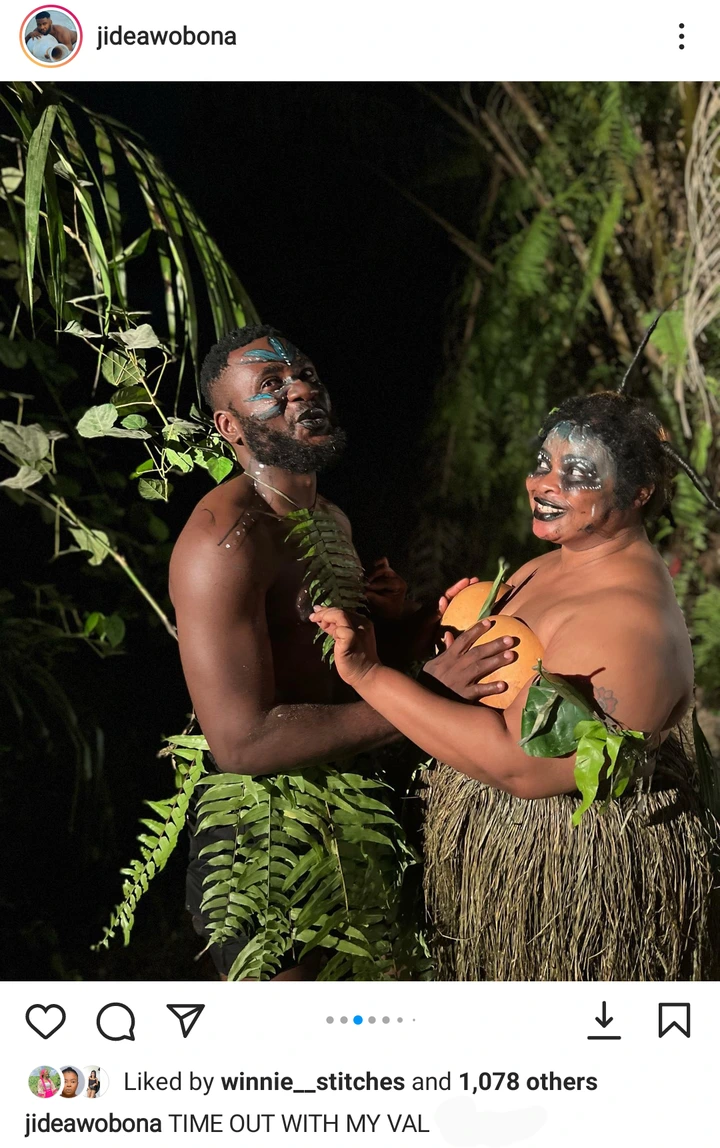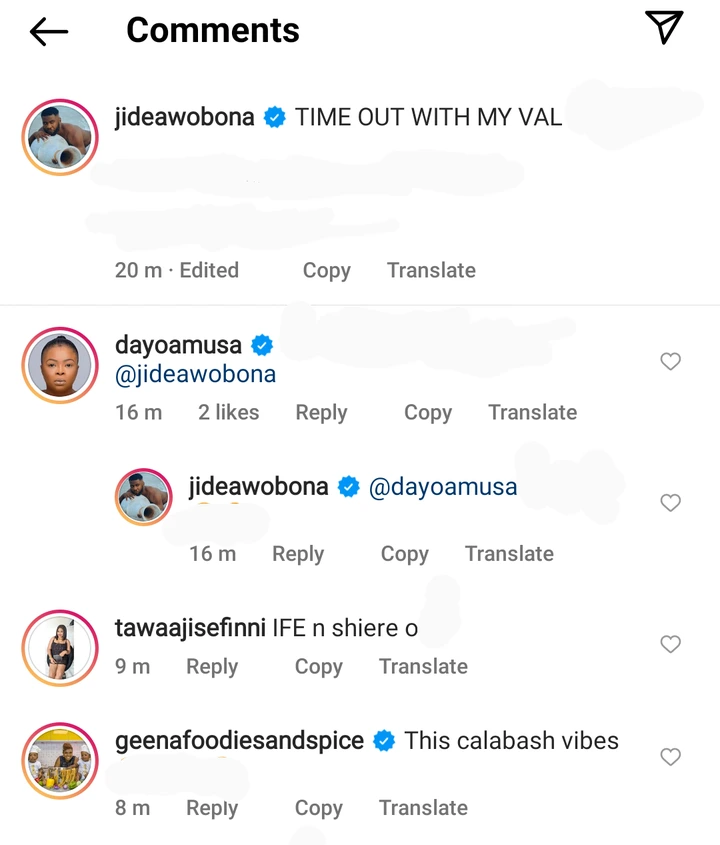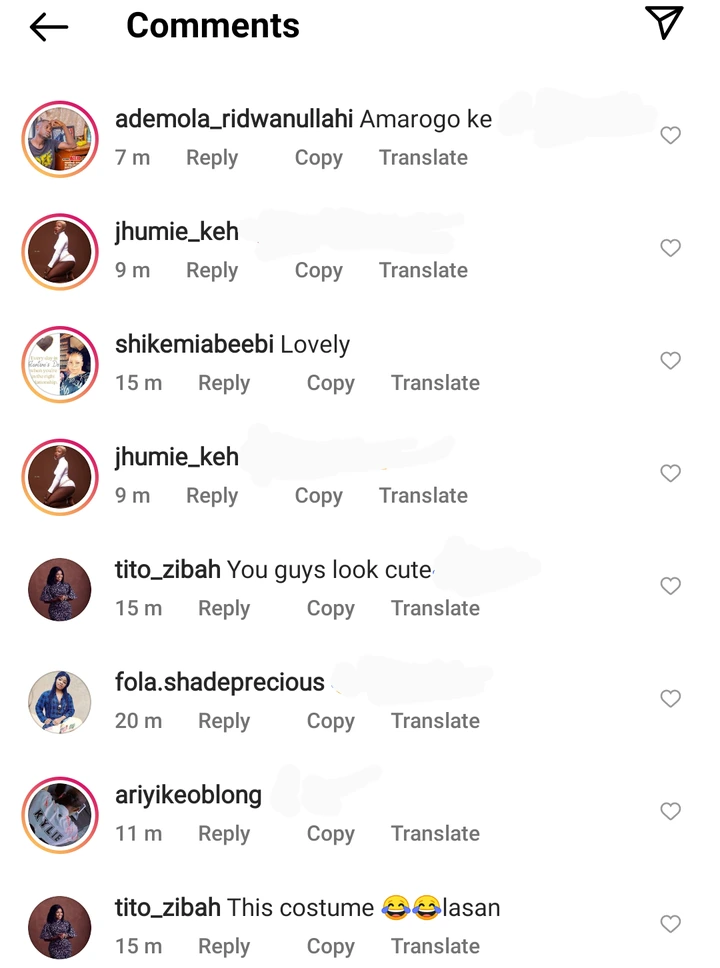 Looking at how people reacted to the pictures, it is safe to say that his Instagram followers found the pictures funny because of their dressing and how they played love with each other in the bush, even though they used grass to cover up their bodies.